PFLAG Olympia will be tabling at
the Olympia Farmer's Market's End of Year Harvest Celebration.

Saturday, October 28
700 Capitol Way S, Olympia, WA 98501

We will be handing out stickers and candy to everyone.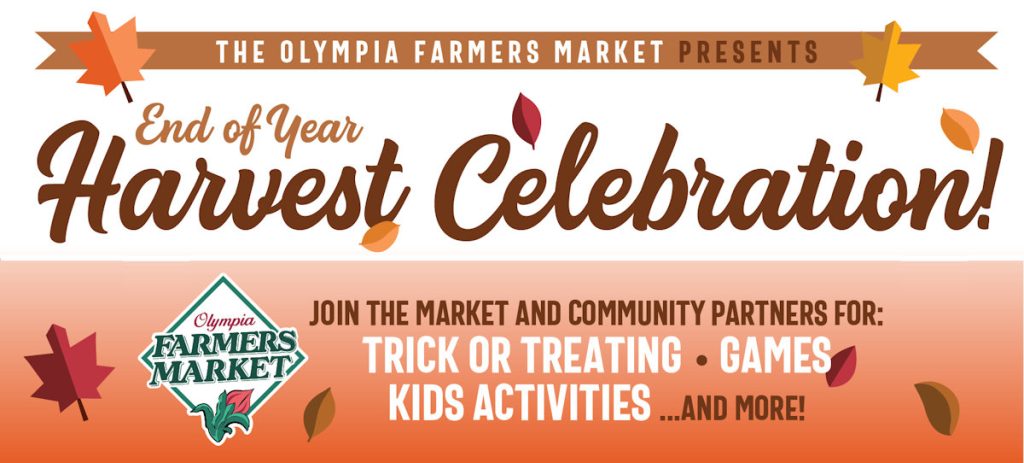 ---
At our November 12th PFLAG-Olympia meeting, we will show a 20-minute video of Stephanie Ruhle's panel discussion about Trans athletes and more, followed by our own discussion.
---
PFLAG Olympia Holiday Bazaar (Second Annual)
Saturday, November 18, 2023
10:00 a.m. – 4:00 p.m.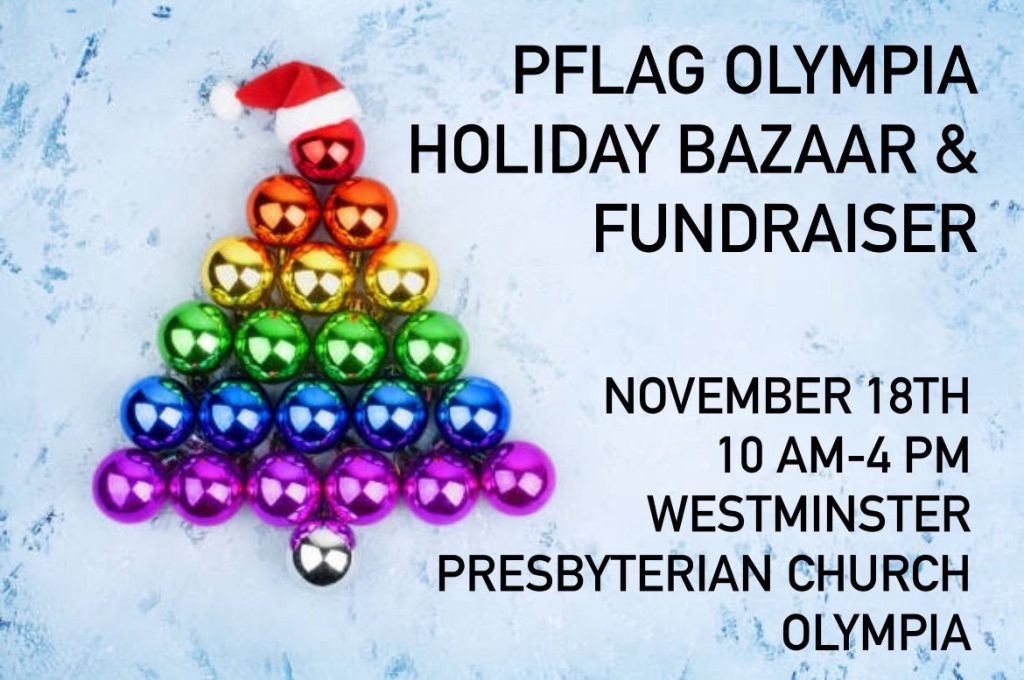 Westminster Presbyterian Church
1925 Boulevard Rd
Olympia, WA 98502
---
Join us at our monthly meetings!
2 p.m. on the second Sunday of each month at:
First United Methodist Church
1224 Legion Way SE, Olympia
Enter on 5th Ave side.
Generally after introductions, announcements, and the month's program we split into two support groups until 4:30 at the latest.
---
August PFLAG Picnic
Every second Sunday in August at Squaxin Park in lieu of our regular monthly meeting and program. It is a potluck in a local park. We start an hour earlier than usual so from 1-4 PM. More information will be added closer to the date.