Our History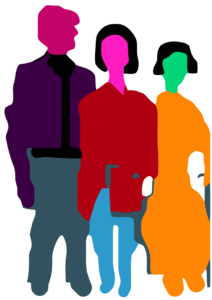 In 1972, Jeanne Manford started an international movement when she marched with her son Mortie in New York s Gay Pride Parade. Enraged that her son had been beaten at a gay rights protest two months before while police did nothing, she carried a sign at the Pride march that said, Parents of Gays: Unite in Support of Our Children. After many gay and lesbian people ran up to Jeanne during the parade and begged her to talk to their parents, she decided to begin a support group. The first formal meeting took place in March 1973 at a local church. Approximately 20 people attended.
By 1980, PFLAG, then known as Parents FLAG, began to distribute information to educational institutions and communities of faith nationwide and established itself as a source of information for the general public. When Dear Abby mentioned PFLAG, more than 7,000 letters were received requesting information. In 1981, members decided to launch a national organization.
In 1998 PFLAG members voted overwhelmingly to include transgendered people in the group's mission statement at their annual meeting. The bylaws were changed to read: The purpose of this Corporation shall be: To promote the health and well-being of gay, lesbian, bisexual and transgendered persons…
Now PFLAG has grown to include more than 500 chapters and over 200,000 members across the United States and abroad, representing the largest chapter network in the struggle for gay, lesbian, bisexual and transgender (GLBT) rights.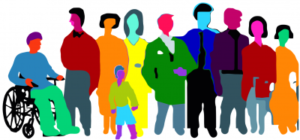 For more about PFLAG's national history, see Our Story.
PFLAG-Olympia was formed in 1993.
Our chapter's Program History going back to 1993!
Our PFLAG-Olympia brochure – tri-fold, two sides of an
8.5 x 11 page (PDF)
Notice: PFLAG does not endorse political candidates.
We are a chapter of PFLAG National which is a tax-exempt, non-partisan organization incorporated under section 501(c)(3) of the Internal Revenue Service (IRS) tax code. As such, it does not and we do not endorse individual candidates, participate in any political campaigns for elected office, or make contributions to campaign funds. Public statements of position made on behalf of the organization in favor or opposition of any candidate for public office is also prohibited. Violating these restrictions may result in the denial or revocation of tax-exempt status and the imposition of certain excise taxes. Click here for more information in Make it Count: The PFLAG National "Get Out the Vote" Pocket Guide – 2016-2017 Edition (PDF file on the PFLAG National website)